Those who research historical records – as I do for Quiet Title actions, family history and heir locates – will find the new California Voter Registrations – 1900-1968, supplied by Ancestry.com very helpful. You can search a name for free, but a subscription is required to view an image of the record.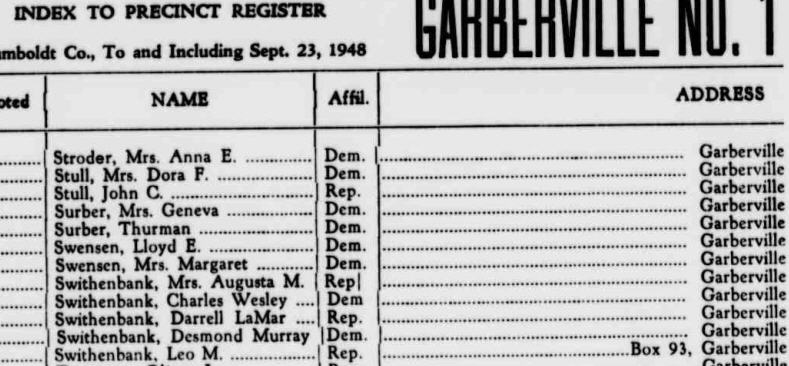 The State of Connecticut Judicial Branch, Conviction & Bond Forfeiture Dispositions Criminal/Motor Vehicle database supplements the Pending Criminal Cases search.
The holdings and limitations are described at the site.
# Each Criminal And Motor Vehicle Charge Disposed On And After January 1, 2000 In Which The Court Disposition Was A Conviction Is Included

# Each Criminal And Motor Vehicle Charge In Which The Court Action Was Concluded By A Bond Forfeiture Order On And After January 1, 2000 Is Included

* A Motor Vehicle Matter Disposed By Way Of Bond Forfeiture Is Deemed A Conviction Pursuant To Connecticut General Statutes Section 14-1(a)(18)

# Youthful Offender And Juvenile Cases Are Not Displayed

# This Criminal History Record Information May Change Daily Due To Erasures, Corrections, Pardons, And Other Modifications To Individual Criminal History Record Information.
Identify civil surgeons who have been designated by the Bureau of Citizenship and Immigration Services to perform medical exams on applicants. Search by state or zip code. Or search by name from a search engine with the query: name site:uscis.gov. Replace the word name with the personal name.
Find criminal and administrative actions against doctors at the Drug Enforcement Administration, Diversion Control Program site. A search by last name or year returns name, location, date of arrest, conviction result, DEA registration status and a case summary. This database goes back to 2003. Search older registrant actions from a search engine with the query: name site:www.deadiversion.usdoj.gov/.