Utah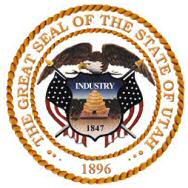 This is a directory of links to state, county and municipal government salary and employee name databases. These searchable databases of government salaries, pay, overtime and compensation of government workers are compiled by news organizations, consumer watchdog organizations, open government advocates and government agencies. These are helpful to private investigators and judgment collectors to find place of employment and locate assets. Look up salaries and employees' names.
Utah State Directory of Employees
Transparent Utah (government site) search for salary information by State or individual city, town, county, school district or higher education
City, County, School and State Employee Salary Database includes these cities:
Alta
American Ford
Beaver
Blanding
Bluffdale
Bountiful
Brigham City
Cedar City
Cedar Hills
Clearfield
Cottonwood Heights
Delta
Draper
Elk Ridge
Elk Ridge City
Enoch
Fairview
Fairview
Ferron
Ferron
Fillmore
Fillmore
Garden City
Garden City
Garland
Garland
Holladay
Kaysville
Layton
Midvale
Murray
Ogden
Provo
Riverton
Salt Lake City
Sandy
Smithfield
Smithfield
South Jordan
South Salt Lake City
South Weber
Syracuse
Taylorsville
West Bountiful
Woods Cross
Includes these K-12 schools:
Academy for Math, Engineering, and Science
Beaver School District
Beehive Charter School
Channing Hall Charter School
City Academy
Daggett School District
DaVinci Academy
Early Light Charter School
Emery School District
Excelsior Academy Charter School
Freedom Charter School
Garfield County School District
Gateway Prep Academy
InTech Collegiate High School
Iron School District
Itineris Early High School
Kane County School District
Karl G. Maeser Prep Academy
Lakeview Academy
Lincoln Academy Charter
Logan School District
Merit College Prep Academy
Millard School District
Morgan School District
Mountainville Academy Charter School
Noah Webster Academy Charter School
North Davis Prep Academy
NUAMES Charter
Ogden Prep Academy
Open Class Charter School
Open High School of Utah
Oquirrh Charter School
Park City School District
Pinnacle Canyon Academy
Providence Hall Charter School
Quest Academy Charter School
Rich School District
Salt Lake Center for Science Education
Salt Lake School for Performing Arts
San Juan School District
South Summit School District
Success Charter Academy
Summit Academy
Syracuse Arts Academy
Timpanogos Academy
Uintah School District
Utah County Academy of Science
Utah Valley University
Venture Academy
Vista at Entrada School of Performing Arts
Wasatch Peak Academy
Wayne School District
Salt Lake City telephone directory of all employees
University of Utah Campus Directory
If you know of or you're looking for a database or list of employees that isn't here it doesn't mean it's not out there. Ask me and I'll look for it and add it to PI buzz. There are so many government agency directories and salary lists that I can't keep up with adding them as quickly as they proliferate.