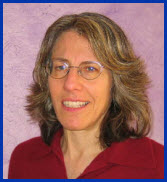 Tamara Thompson is a well-known investigator, speaker and blogger who is recognized for her expertise in Internet data gathering, genealogical tracing and adoption triad search, witness background development, locating people and conducting due diligence investigations.
Her professional experience is detailed on her investigations website (tamarathompsoninvestigations.com). Tamara has presented seminars for the State Bar of California, and other legal associations on effective use of search engines, social networking sites and information databases to locate people and profile them. She has had several articles published in Law Technology News and was profiled in the front page article, "Privacy Predicaments Catch Gumshoe's Eye" in the Contra Costa Times.
Tamara is a member of the California Association of Licensed Investigators, the National Council of Investigation and Security Services and the Association of Independent Information Professionals.
She is the past editor of the CALI Journal, the professional periodical of the largest private investigator association in the world.
She is a California licensed private investigator (PI 13864).
Email: tamara(at)tamarathompsoninvestigations(dot)com
Twitter: http://twitter.com/pibuzz
Linkedin: http://www.linkedin.com/in/tamarathompsoninvestigations
Adoption Search: https://adoptionsearcher.com