Have you noticed that sometimes when you search a name in Facebook it appears in "People You May Know" in your stream? Well, your profile could also be recommended on that person's page! Go incognito.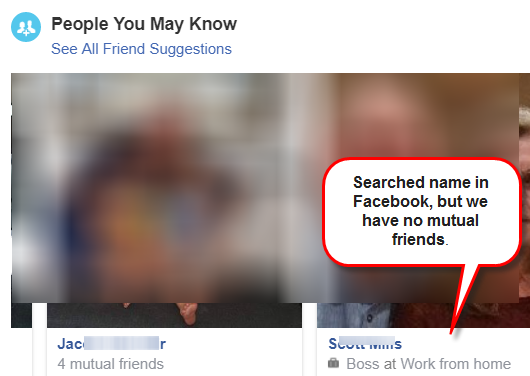 Here's how to avoid that.
Search Facebook through the Chrome browser.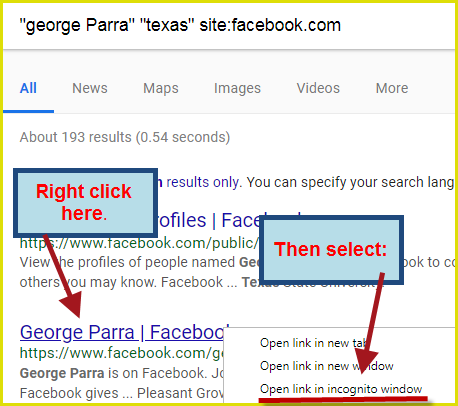 View the profile without alerting the Facebook algorithms.