Can one assume that an online government index is complete even within the inclusive dates? What can you get if you supplement that with a phone call to the agency?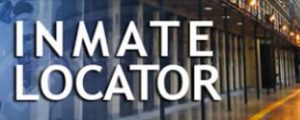 A database that aggregates criminal records indicated that my subject had a criminal sexual assault conviction in one state 15 years ago but he wasn't registered as a sex offender there. Not every type of sex offense mandates registration. The federal, state or local laws determine who is required to be placed on the registry, which may differ from who is listed in the online registry. In California, there are undisclosed offenders and some are eligible to apply for exclusion from the Internet registry.
My criminal record index showed that he was registered in Oregon, but a search of the Oregon statewide court database revealed no charge or conviction, and he wasn't included in the Oregon Predatory Sex Offender Inquiry System. That website warns that only a particular type of registrant is included in their online database. Not clearly stated is what information you can get from a phone call. I called the Oregon State Police and they verified that he was registered as a sex offender but the nature of his conviction didn't meet the standard for inclusion in the online system. Of course, they wouldn't disclose in which state he was convicted.
In reviewing his address history, I saw a 20 year old record for a location in a town in California that has a state prison. Since he's not a current inmate in a California Department of Corrections institution, he wasn't included in the Inmate Locator. He had no other California address. So where was I going to start my search to find in which county in California he was convicted? Once again, I chose the telephone. I called the California Department of Corrections Ombudsman. Those are the problem-solving folks, so they tend to lend a hand. And their phone lines aren't so busy. She confirmed that my subject had been convicted in California and provided his inmate number, the date of discharge, the county of conviction, nature of the conviction and how I could obtain records from the state archive. From there it was simple enough to go to the relevant court and find the charge and reason for registration. I likely wouldn't have found my way there without utilizing one of the investigator's best tools.