From the BRB Publications newsletter, by Michael Sankey:
Have you ever used the Advanced Search feature on Linked to spot people touting a fake degree from a diploma mill? If not, this is how to do so: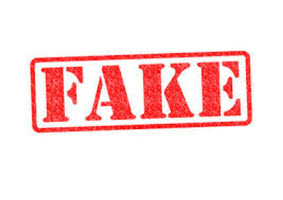 After you log-in, click on the "Advanced" tab shown on the top bar.
The list on the left side of the next page shows Search categories.
Under the section labeled School, type in the name of a known diploma mill.
The example below is using Almeda, a well known, unaccredited learning institution registered on the Island of Nevis in the Caribbean with an office in Boise. One can purchase a Bachelor, Master, or Doctorate Degree based on life experiences. See http://en.wikipedia.org/wiki/Almeda_University.
Per a search on May 28, 2015, there are now 4,937 people (4,243 from the U.S.) touting their degree from Almeda. Of course you can view names, pictures, and current employers. Below are figures showing some of the industries where people holding a "degree" from Almeda are currently working.
Information Technology – 458
Hospital & Health Care – 240
Financial Services – 132
Human Resources – 129
Security and Investigations – 91
Try this yourself, perhaps using a different diploma mill like Belford or California Pacifica.
LinkedIn is perhaps the most widely used social media resource for business and professional information about people. But how accurate is this information? A general rule of thumb is 30% of all resumes have enhancements or falsehoods. I suspect that LinkedIn has a similar percentage on the profile pages. Whether you consider a degree from a diploma mill as merely being an enhancement or a novelty, or as a falsehood credential, the fact remains that spotting a purchased degree requiring little or no work should be a component on every background check.
By the way, The following statement appears at the Almeda web page at http://almedauniversity.org/certification-accreditation.html:
"None of the accrediting agencies that recognize Almeda University are recognized by the U.S. Department of Education as one of the seven official regional accrediting agencies. This non-recognition may have some implications to include, but not limited to: 1. Almeda University is unable to participate in the Federal Student Loan/Financial Aid program. 2. Almeda University is not authorized to accept the GI Bill. 3. Almeda University is unable to guarantee acceptance of its degree programs in other postsecondary institutions. 4. Public sector employers will not recognize a degree accredited by a private accreditor. 5. Private sector employers have no obligation to accept degrees from Almeda University."
What have you done to uncover fake degrees?