Have you had the experience of searching an online court or Recorder index and getting a false negative? You know the name is there but it isn't returned in your search results. Worse yet, you don't know whether the record is there and assume it's not because the site returned "no result."
I was searching multiple names at the Alameda County Recorder Real Property index and found that results were returned only when the first name listed in a document was searched, but not the second name, even when that name was listed in the index. This only applies to shared last names, I believe.
I queried the name "Bennett, Lyle", which returned a record in which that name was listed first. The index record for the document shows a second name, "Bennett, Doris."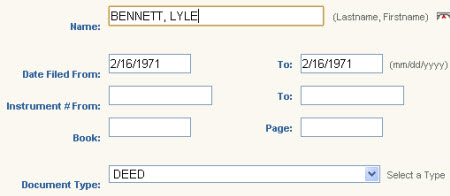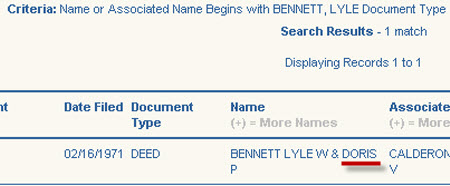 I searched the index for "Bennett, Doris" and received a "no record" message.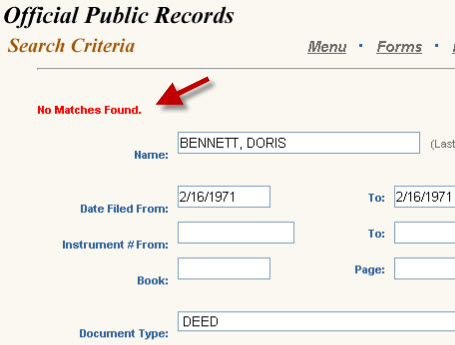 I'm sure the Recorder would like to hear from you about this glitch. I contacted the provider of the software and received an email directing me to resolve the problem with the Recorder.
What's your experience searching online records?