The social network Instagram can be a datamine for private investigators. People show what they're doing and when and where, demonstrate their likes and activities, reveal their marital status, family members and mental illnesses. Now where is the public records aggregator that dishes up all that? Instagram is an image application that has text and and hashtag features but is only searchable by user name or hashtags. It's a destination that you can get to only if you're already there. Frustrating. Click through image after image to find the photo of your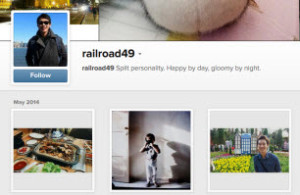 addled subject or the accompanying text that tells you where she lives or works. And that's after you've found the person's profile. Oh, did I mention that profiles are rarely in the subscriber's name? By comparison, Facebook's usability is akin to a 1970's telephone book.
Start by equipping yourself with background from other data sources and develop a set of keywords that match what you know about this person: friends, activities, schools, birth date, etc. You can use these in hashtags to find them and other subscribers that can lead you to the subject. Also, some people geocode photos, so you might find them that way.
Gramfeed searches photos that the subscriber has associated with a location. You can also search by hashtag and user name. If you're researching through your computer browser use this utility because the Instagram site does not have these features activated, except for mobile devices.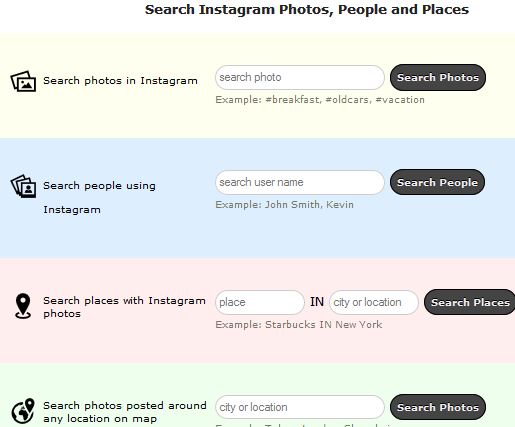 I was provided information on a subject, which was partially correct (the state of residence and that she was female.) But the name and age (off by 15 years) were not. My job was to find her correct name and address and glean indicators of her mental stability. The client also knew the woman's Instagram user name. For some reason, people rarely use their actual names on Instagram, which is sometimes true for Twitter, too, but less so for Facebook. She had a Twitter account, which was easier to scroll through because you can load all the available tweets and then keyword search. Not with Instagram. You have to load each photo to see the accompanying text, likes and conversations. Will your client pay for all the hours it may take (if there are a lot of images) to find whether or not there is something of value there? Send them this post, so they can appreciate what's involved and what you might uncover. With persistence, I was able to deliver photos and revealing statements that I couldn't have found elsewhere: her real name, age, residence, names of family members, schooling, her health status and the prescribed pharmaceuticals she was ingesting. And a photo, like the subject's "selfie" of her hospital visit, can be better than a thousand words.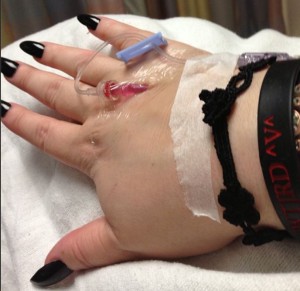 When you reach the profile, load all the photos so you can quickly scroll through to see ones of interest. Although, another complication is that the subscriber and her followers will make comments that have nothing to do with the photo. So you really do have to look at all the images. Even a dull photo may be accompanied by revealing text.

Hover over individual images to see the upload date and the number of likes and comments.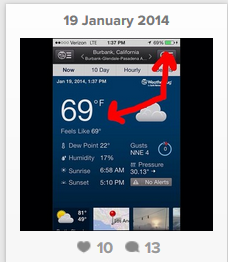 Open single photos in a new tab or you'll have to reload the whole set of images. Otherwise, open the most recent one, then click though to see each older page.
See what you find.