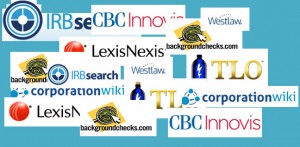 Did you know that a "comprehensive" or "people search" profile that aggregates public records does not return all available records, even if that record is in the database? Let's look at Secretary of State corporation records that are sold by professional database companies.
You obtain a profile report on an individual that incorporates criminal records, court judgments, real property owned, corporations in which they are an officer and other public records. You notice that a corporation that should be there isn't. (This has to happen only once for you to be reminded that the proprietary databases are just a starting point!)
Here are some corporation data finding hints:
– An aggregated comprehensive report on an individual will not return all the corporations in which the subject is an officer, just those linked to addresses in her or his credit header.
– You must search within the corporation database to get the most corporate records that the provider has obtained with the subject's name as an officer, regardless of address.
– Corporation databases are not current. I mean, in some cases, really not current, and the coverage dates vary from state to state and from one database provider to another. Ask your service to provide you the frequency of their updates (if they will). Westlaw updates weekly or monthly, except for Delaware and West Virginia. LexisNexis may have more historical filings.
– TLO and Accurint, for example, do not return the same results searching by company name (i.e. "Mark Capital" – one service could return a list that includes "Mark Capital Strategies" and the other with that plus "Mark Capital Investors" and "Mark Capital Investors II", etc.)
– There is great variability from state to state in the fields of data indexed. Some states only provide Agent for Service -Delaware, is a significant one since many corporations are registered here- and not other officers or Directors.
– Databases have errors. Your subject's name could be misspelled or abbreviated.
What's a due diligence researcher to do?
– Check online Secretary of State corporate entity databases. Some are searchable by officer name. And the records here are likely more current than those in the proprietary services. Find the free government sites through this public records directory. However, the online corporation indexes are limited too; many do not list all categories of officers.
– Search the online Secretary of State site in states where the individual might have their business operation, not just where they live.
– The Delaware corporate records only include an Agent for Service, which isn't very helpful since most of the registrants don't conduct business or live in Delaware. Your subject company may have registrations in multiple states and those may list officer names.
– Identify names and addresses of all possible business partners and search those in the aggregated corporation databases and the online SOS sites.
– Call the SOS. They may have search flexibility beyond the functionality of their website.
– Conduct a web search for the subject with other identifiers that are likely to lead to unknown corporate names. Try this free site that searches multiple states and shows some of these linkages (Search officer name from Google using the site: command.).
What are your corporation database discoveries?