Yet another social media feature has recently been added to Facebook. Is it just a tool to categorize people and pages you want to follow into discrete news streams, or is there an investigative value? You can see examples of how journalists are using the Facebook feature "interest lists." If you've used Tweetdeck to create subject lists that organize those tweeters you're following, you get the idea. Although, unlike Twitter, you can't collect posts for your news feed based on keywords. The Facebook interest lists function is more similar to Google+ Circles in the number of characters permitted but Google+ Circles does a better job finding posts based on keyword.
Search a Facebook list by title — or create your own list — but not by other criteria. There are few lists at this point and the search mechanism to find them is limited and quirky, and even more so than Facebook's notoriously bad search engine for profiles. Initially, a list you create can be populated with posts by people who are your "friends" and by pages. It appears as a list on your Facebook page that you view separately from your news stream.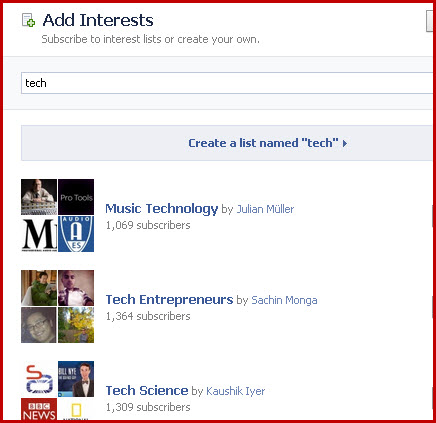 Select a list and you'll be taken to a page of aggregated status updates from the profiles and pages added by the list creator — presumably on the theme of the list title. I've started one of privacy and open government organizations.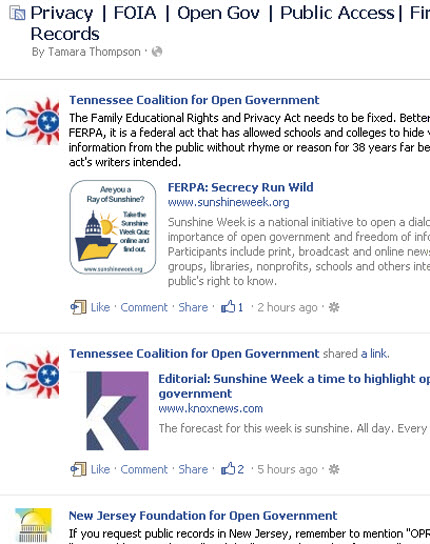 You can see the list creator, go to their Facebook profile and, if public, see their other lists and one's they've subscribed to. Select "Subscriptions" in the panel just below their Timeline cover photo.
View lists you've subscribed to as a stream, separate from the one of your friends. You can see the other subscribers to an interest list, just as they can see you.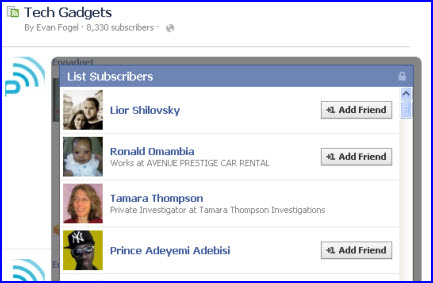 You can only search for and add lists while using Facebook in your personal profile. Initially, you can populate lists you create from your friends and pages you've liked. As you stumble upon other pages or people you want to add to one of your interest lists, select "Add to Interest Lists" on the drop down arrow in the message box below the Timeline cover photo. Your list can be private or public.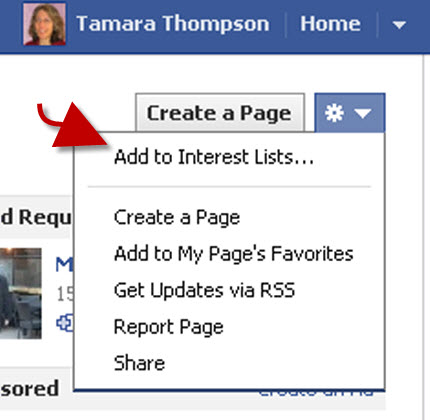 Will you endorse this post, spread the love and "Like" or select the share button of your choice?