Archive for the 'Mexico' Category
Wouldn't it be convenient and a boon to cross-border investigations to be able to search an online index of Mexico court records? An Internet search for a source for these directs you to Westlaw, a collection of legal research and fact-finding databases, costly and beyond the financial reach of most investigators. Searchsystems.net now includes Mexico civil and criminal index filings from Mexican federal and state courts in its collection of premium (fee-based) databases. Anyone can access the service, but Searchsystems subscribers get a discount. A free name search will return the number of records found in the index, but no other details. Once you enter the subject's name and pay the fee you'll be able to view all matching records. The detailed results provide party names, jurisdiction, date, court, docket number and, in criminal filings, the charges. A limitation of the Mexico criminal record indexes, unlike most US ones, is that they don't contain a defendant's date of birth. Here's a image from a search result, or view a sample report at Searchsystems.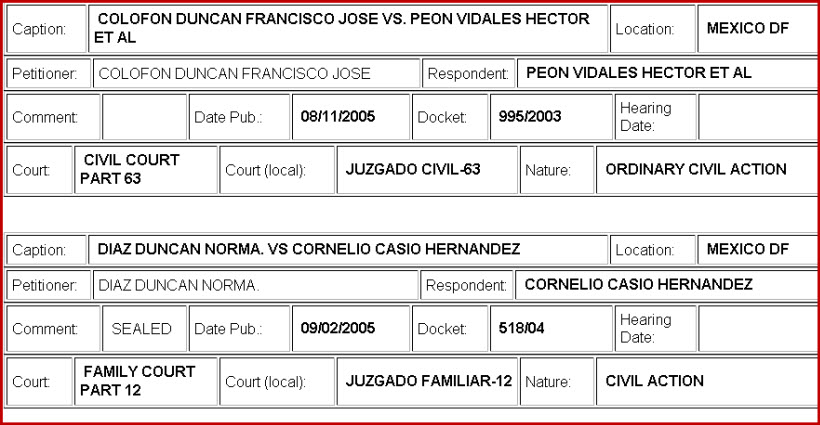 Do you know of any other Mexico civil or criminal index databases online?
[2011 Update: This database is no longer at Search Systems because the vendor isn't making it available.]